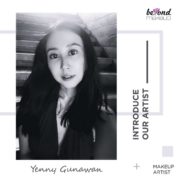 Yenny Gunawan
is a founder and art director at Beyond makeup Indonesia. She is Chinese Borned Indonesia in 1984 at a small city called Pematang Siantar in North Sumatra.
Once she graduated from high school, she immediately went to Beauty Academy in Jakarta to catch her dream to be a professional Makeup Artist…  read more
To order service by her, please click here!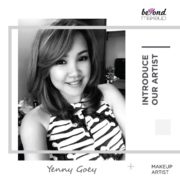 Yenny Goey
is a very passionate Makeup Artist based in Bali. Borned in Pasuruan, East Java in 1978.
Started her career as a freelancer Makeup Artist in 2011 and joined Beyond Makeup Indonesia's team in May 2018.
Her passion in this makeup field make her keep learning about makeup especially in wedding makeup and dedicated herself to give the satisfied result at the end 🙂
To order service by her, please click here!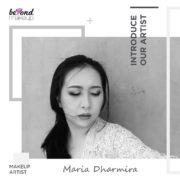 Maria Dharmira
is a professional worker who realizes that her passion is Makeup.
She came to us and joined the Basic to Pro makeup Class at the beginning of 2018. She is very talented and fast learner, very patient and calm.
Now she is one of the Beyond Makeup team, and she is available to do Bridal makeup or makeup for every special occasions.
To order service by her, please click here!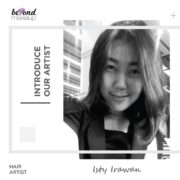 Isty Irawan
is a professional hairdresser with more than 8 years experience.
She handles Beyond Makeup Bride hair to complement the look of your dream wedding. She is able to create various hairstyles for Bridal, ranging from a natural messy hair style to glamorous. Neat hair style for long, medium, and short hair.
To order service by her, please click here!
Made Sariyanti
is Balinesse woman who are passionate in Makeup. She one of Beyond Makeup Team that are ready to help you in your any kind special occasions. She is also one of the teacher for a basic makeup class in Beyond Makeup Indonesia.